Are You Worried About Your Online Reputation?
Well You SHOULD BE!
"It takes 20 years to build a reputation and five minutes to ruin it. If you think about that, you'll do things differently."- Warren Buffett
As a medical practitioner or healthcare provider, you've worked hard every day to build your good reputation.
But let's be honest, you can't please everyone and perhaps, there are some things that even you can't control. No matter how you do things, ANYONE can write a bad review about you online and it is very difficult to get it removed – if not impossible.
HAVE YOU GOOGLED YOURSELF LATELY???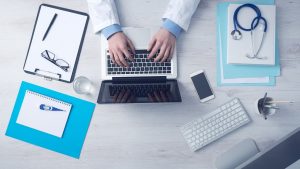 People tend to be a lot braver behind the security of a keyboard, so their negative reviews are frequently a lot more vicious than they would have been in person. An experience with a medical practice, whether good or bad, can be mentioned in an online forum or published to a social media site and reach, quite literally, millions of people. This happens overnight!
But I'm a doctor, reviews don't matter right? WRONG! Software Advice recently conducted a survey where they found that 72 percent of patients use online reviews as their first step in finding a new physician. Making your online reputation the first impression for many patients.
The same survey also found that 82 percent of patients who responded used online reviews to evaluate medical practitioners.
It's now common for people to either seek out healthcare providers online via a search engine or look up the doctor they've been referred to see. As a result, if some of the first search results that come up regarding you or your practice are negative, you'll be losing business to competitors (bummer, huh?).
Thanks to the popularity of Amazon and other ecommerce sites relying on product reviews, reviews for service providers have now become relied upon by prospective patients. They place a huge amount of faith in the opinions of others!
In addition to suffering from bad reviews…
If you receive bad press it can dominate the first page of search engine results when someone looks you up online.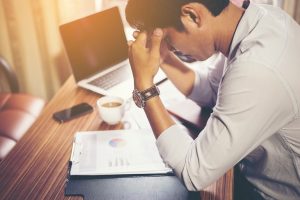 Have you ever dealt with:
Any type of Medical Board punishment (at all)? 

A Civil or Criminal Lawsuit? 

Being the subject of a negative news story?  
These types of news stories appear online and often rank highly when someone searches for any iteration of your name. The fact that these search engine results exist is not something you can control. But it is POSSIBLE to push them down so they are no longer on the first page of Google, Bing or Yahoo.
How Does US Lead Network Fix Your Online Reputation?
Thankfully, your online reputation can be fixed. It's one of the only places bad results can be buried! To bury bad results that pop up when someone types in your name or practice may be extremely difficult. For instance, if the Daily Mail runs a story about you, it's a website that gets over 100 million visitors every month. Ouch!
US Lead Network has restored the online reputations of hundreds of healthcare providers successfully over the past decade. This includes pushing down results from .gov's, .edu's and websites that receive millions of monthly visitors. In addition, we only use ethical methods and do NOT take shortcuts so your reputation restoration will stay in place long term.
Over ten methods are used by US Lead Network to restore your online reputation. There is no "one silver bullet", and our team works diligently on each case. These methods may include new websites, micro-sites, blogs, press releases, videos, infographics, social media amplification, podcasts and review solicitation just to name a few.  
How Long Will it Take to Achieve Success!
The length of time it will take to bury your bad results depends on several factors, such as the quantity and quality of the negative links. Restoration may take a few months, or it may take a full year depending on the severity.  
US Lead Network consistently succeeds and will provide a general timeframe to you based on what our audit of your reputation shows.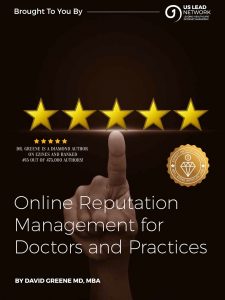 Experts in Medical Online Reputation
For the past 10 years, US Lead Network has helped hundreds of doctors restore their online reputation. In addition, we monitor your reputation consistently to make sure any negative reviews or search engine results are seen right away. There is nothing worse than being blindsided by negative press that has been sitting online for a long time!
The company was founded by a doctor who has written several books on healthcare internet marketing, and knows methods that work when it comes to fixing a "broken" online reputation.  
Free Audit and Consultation
US Lead Network is currently offering a free reputation audit along with a consultation with our CEO David Greene.
What you will get is a comprehensive overview of how your reputation looks along with a specific plan for fixing any and all issues that are present.