US Lead Network has been performing scholarship link building SEO campaigns with immense success at gaining authoritative backlinks that improve website rankings substantially. How does a scholarship link building edu SEO campaign work?
Let's first of all discuss how search engines rank a website, and the thought process behind a scholarship link building campaign. In order to rank your website highly in search engines, there is no "silver bullet' or short cuts for lasting success. A broad array of methods are utilized, and they should be accomplished with quality content and ethical deployment.
Here are some methods companies use for link building that are NOT ethical and should be avoided:
Search engines such as Google caught on to these "black hat" methods years ago and will penalize you severely for trying them. Note that the penalty for using any of these link building methods may include a complete de-indexing of your website and NO rankings at all!
On the other hand, there are plenty of things search engines look at both on your website and on websites linking to your website that can positively impact rankings. You see, when an authoritative website such as a .edu links to your website, Google sees that as a very positive sign. Not just anyone can obtain a .edu website, so the more education website links you can obtain from academic institutions the better it will help in your website rankings. This can be accomplished with an edu backlink SEO campaign.
Look at it this way. If you practice in a competitive healthcare arena, such as chiropractic, pain management, orthopedic, fertility, plastic surgery, etc, then your competitors will be optimizing their websites on a regular basis just like you. So who will win in the eyes of the search engines?? It may come down to your "backlink profile" and how authoritative the websites are that link to yours.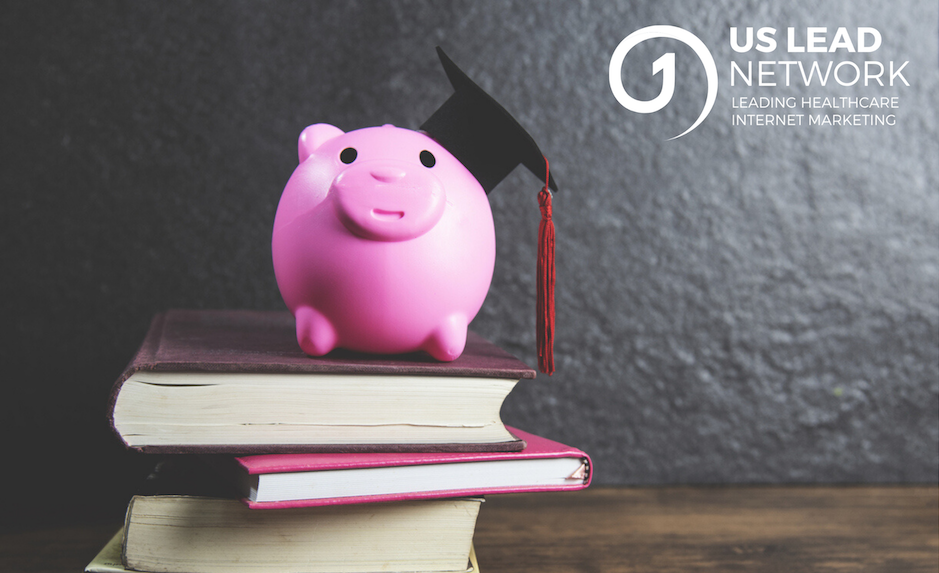 Here are some methods we use to help healthcare practices gain amazing rankings that are lasting and ethically accomplished.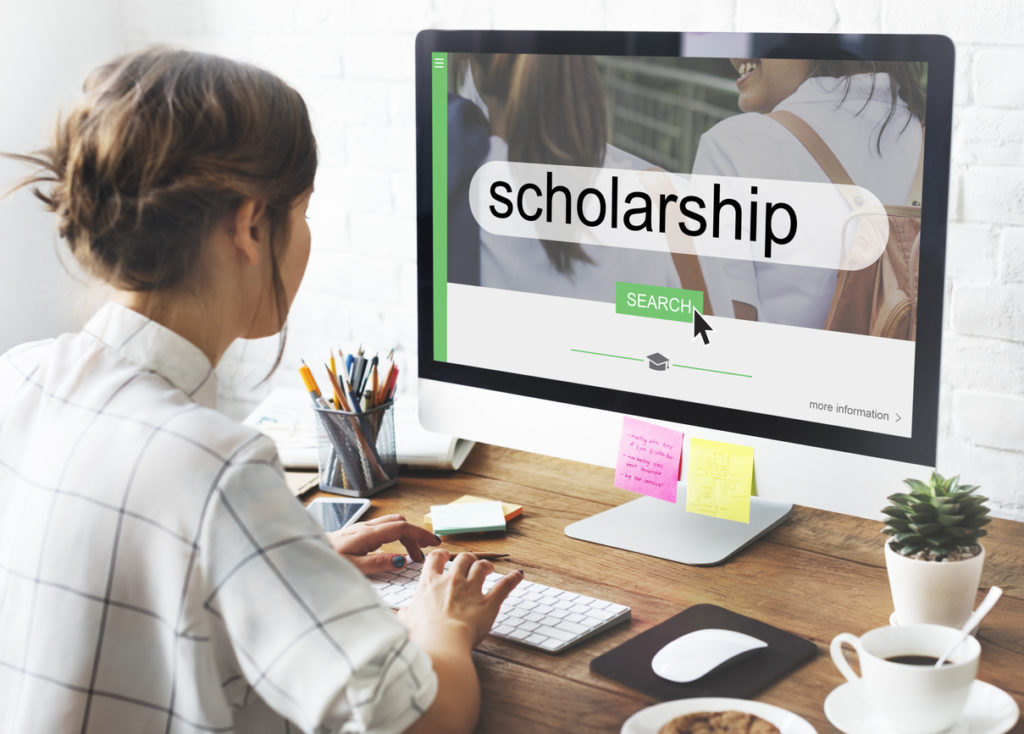 Out of all these methods, the two that are the strongest are content and the EDU scholarship back link SEO campaign. So what exactly is an EDU Scholarship back link campaign?
The way a scholarship back link campaign works is for your entity to create an academic scholarship for a certain amount annually. This may start at $1500 and go up to $5k or even $10k. Whatever your organization is comfortable with, and then to set the criteria for students to apply. We take care of this part, with our Content writers putting together a long page describing the Scholarship, Application Criteria, Deadline and Review Process.
Once this is accomplished, the hard part comes into play. US Lead Network has a custom Scholarship link building team, that will individually contact a LOT of academic institutions on a weekly basis to get the Scholarship listed with them. Some of these will be huge public or private universities, others will be community colleges, and everything in between. Every month, US Lead Network sends a full report of the academic institutions contacted, along with those that have replied along with those that have agreed to list the scholarship. The goal is not to receive a thousand .edu scholarship backlinks right away. Search engines frown on that! The goal is to achieve a steady flow of EDU scholarship backlinks over time that steadily rises and dramatically improves your overall backlink profile.
US Lead Network started working with an accredited Drug and Alcohol Rehab Center in Southern California in 2015. Over the next 5 years, the Center's rankings increased tremendously and the Center was able to keep its occupancy over 90% on a regular basis.
US Lead Network implemented a Scholarship .edu Backlink Campaign in 2019. Over the next 6 months, a steady stream of .edu backlinks were obtained as a result of the scholarship back link promotion by US Lead Network's custom backlink campaign.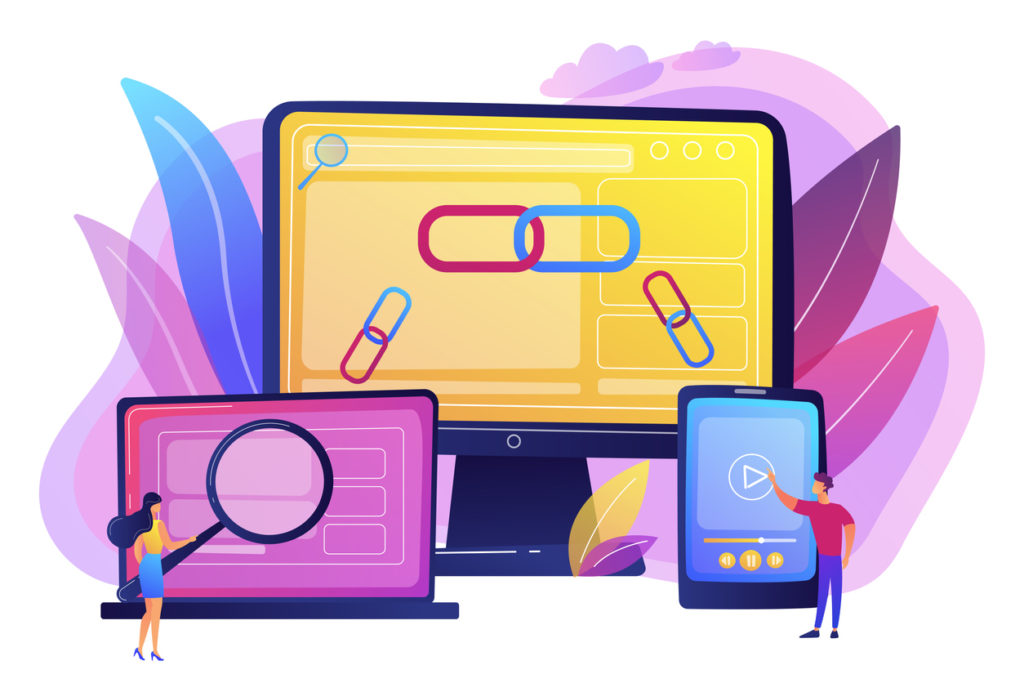 Here's a graph of what that looked like:
Impressively, the sharp increase in backlinks over that 6 month period was predominantly due to the Scholarship Campaign. When you look at the distribution of backlink referring domains over that time, the percentage of .edu backlinks increased to 18%, which was completely minimal beforehand.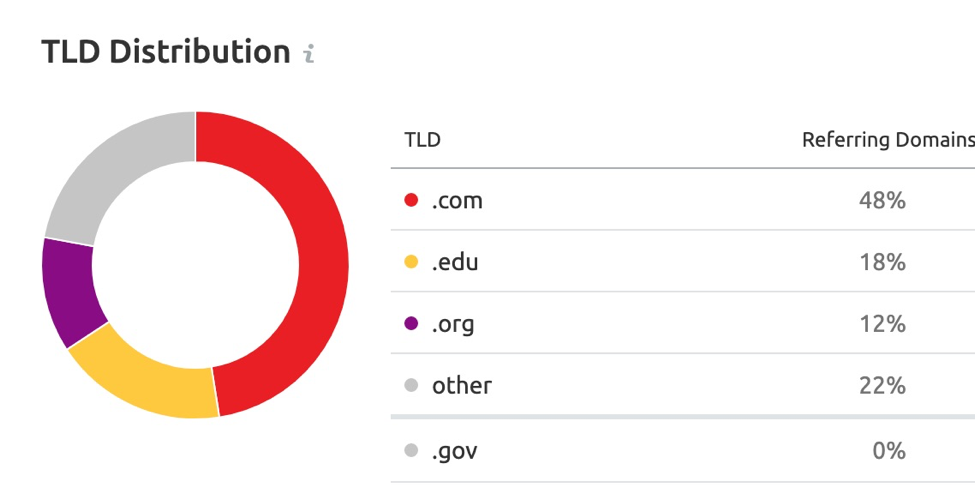 Here is a sampling of what those .edu look like. As you can see, the academic institutions range tremendously from private to public, small to large. It's a great array of entities, and the great thing is the scholarship is an annual recurring opportunity!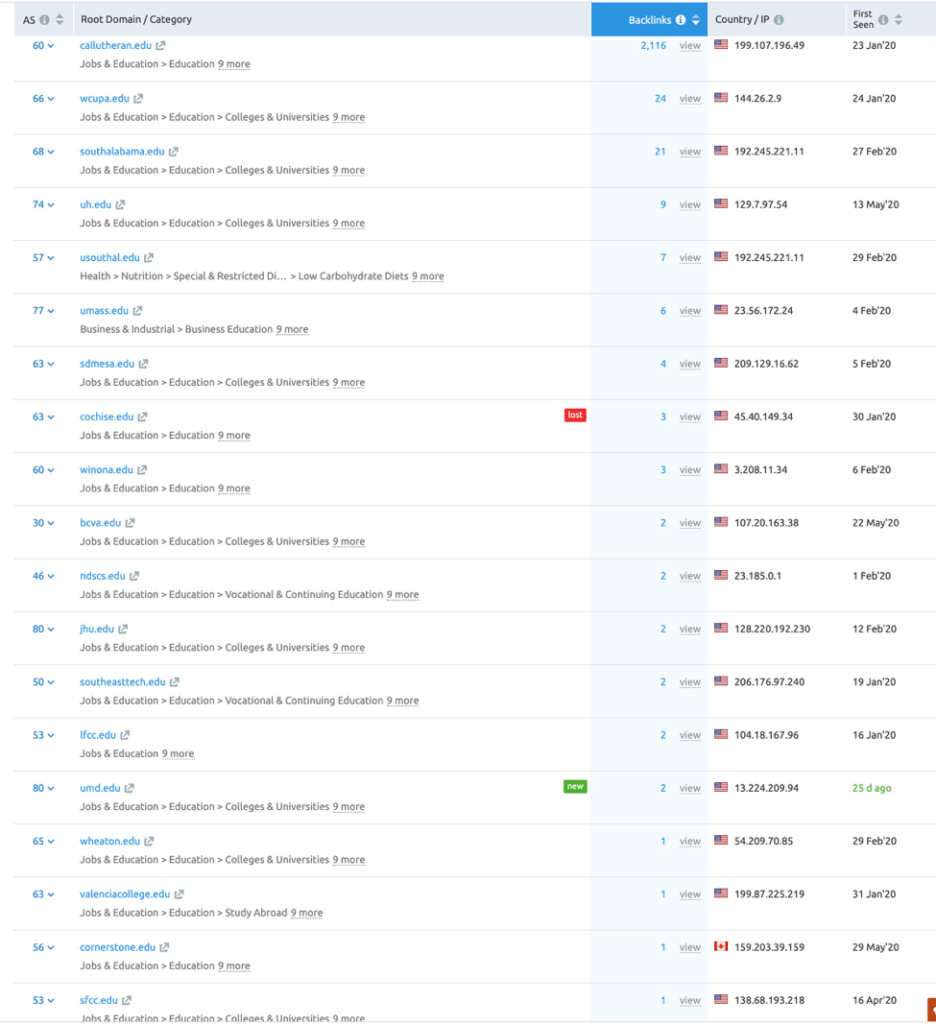 While a Scholarship EDU back link campaign is an intricate one to implement, US Lead Network has extensive experience with them. Once the beginning decisions are made, US Lead Network's team will  move it forward with the outreach being performed by dedicated personnel on a regular basis.
Clients receive reports on a regular basis, and routinely will also see a rankings increase along with an impressive website traffic increase too. Contact US Lead Network today to implement your Scholarship EDU campaign today!
Call US Lead Network today to find out how we will help you achieve your practice goals! 
(888) 797-2696