Whiteboard Animation Videos
Whiteboard animation videos, also known as explainer videos, are extremely popular among viewers. They are exciting and innovative, while being able to clearly communicate your company message in a very focused, fun way. They expand viewer's recall ability by over 20% compared to traditional video.
As the whiteboard narrater speaks, the hand draws the words along with numerous fun elements. Background music is often added to convey emotion. They are very popular now, and a simple way to explain a potentially complicated topic. They experienced a surge in popularity after UPS used them in a series of nine ads in 2007. A lot of people never knew that the person drawing on the whiteboard was not really an actor, but an actual UPS employee. The campaign cost UPS about $35 million and was a success MANY times over.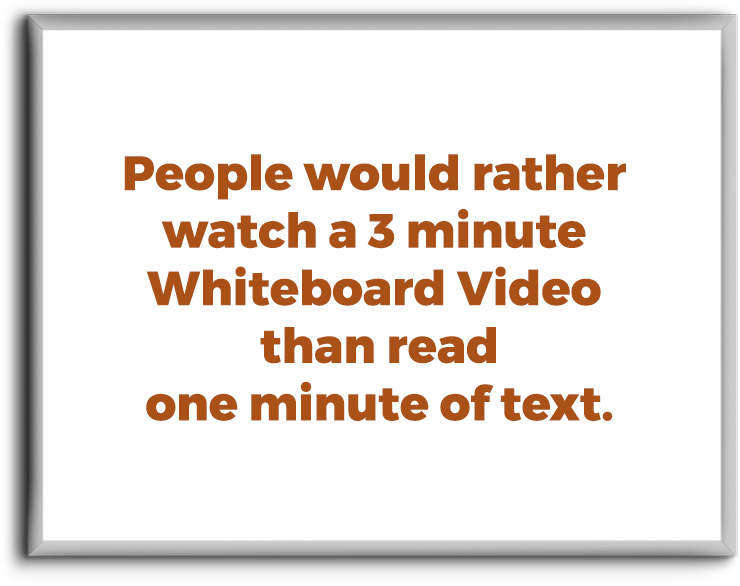 In 2009 Dropbox made a now famous whiteboard animation video to explain very simply its complicated business model. It is now the standard by which tech companies introduce complicated offerings to the public. With the popularity of explainer videos increasing exponentially and YouTube doing the same, it was a match made in heaven!
A great reason whiteboard videos stand out is they combine animation with information, music and creativity. The abandonment rate is considerably lower than other types of videos, which means viewers spend more time hearing about your company along with its products and services. Viewers are much more likely to continue watching a fun, animated video than a Powerpoint or generic interview video. They are memorable too!
Remember, in this day and age competition is fierce. How else are shoppers going to remember your brand compared to others? Whiteboard animated videos are not very expensive compared to other video styles.

Whiteboard animation videos bring authenticity to a website, letting visitors know you spent time clarifying your message. They help to simply explain your competitive advantage of why your company is better than others.
By and large, the most effective way to ensure a successful explainer video is to keep it concise and provide a clear call to action. Tell the viewer what to do! Whether it's to call or visit a website, the best way to make the animation video work for you is to be obvious with the next step.
When looking for a top whiteboard animation video company to work with there are several considerations. One is to make sure the company has experience with animater videos. Check the portfolio, and ensure there are videos in your vertical with high quality. Also, make sure that expense wise the cost is in line with your budget.
Make sure the video being put together will be useful. For instance, whiteboard videos may be used to present an elevator pitch to a potential investor, or to display specific procedure information on interior pages.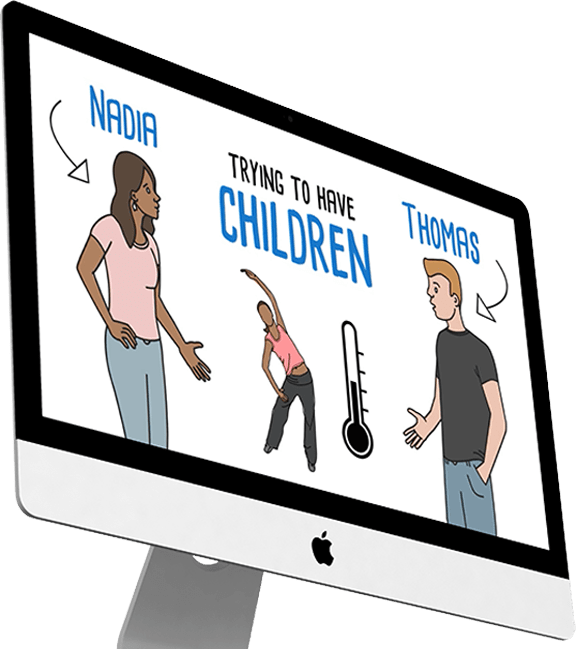 We Make Custom Whiteboard Movies
US Lead Network creates medical whiteboard animation videos to present medical practices and industry such as medical implants in an effective way. Not only does this include overviews, but also specific videos for procedures, technology or conditions. The cost effective whiteboard animations produced by US Lead Network are complete, meaning we write the script, perform the audio, include music and complete the animation. All rights are passed on to the customer. 
Call US Lead Network today to find out how we will help you achieve your practice goals! 
(888) 797-2696