You've built an amazing medical practice. Now, you just need patients. You know you can increase your patient totals with online marketing, but how do you accomplish that? Get the details on how to build and monitor your online presence. Then, you'll be able to increase your patient base.
How to Promote Your Medical Practice on Social Media
Promoting your medical practice on social media isn't difficult if you follow a formula. The first ingredient is a consistent voice. The same person might not run your social media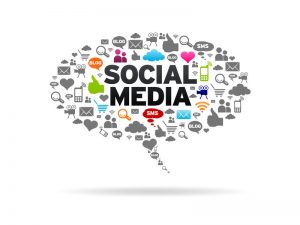 campaigns on a daily basis, but the voice needs to remain consistent.
Next, use scheduling tools to send your posts out around the same time every day. People will come to expect your posts.
You should keep those posts short, and don't include any jargon. Remember, most of your audience doesn't have a medical degree, so don't use advanced medical terminology.
You also need to have some variety with your posts. Use most posts to promote what you have to offer, but mix in some other posts, as well. Talk about the local community and post about your community service. You can even highlight different members of your team to increase engagement.
How to Convert Your Medical Website Visitors into Patients
Social media will help you get people to your website, but how do you convert them to patients? First, make sure you're marketing to the right people. Use location-specific keywords to attract people in your niche.
Then, make sure you have an organized website that includes all the important information, such as the name and location of your practice, your specialty, and your hours.
You also need to include patient testimonials on your website. Have a system in place to ask patients for reviews and display them prominently on your site.
In addition, an online appointment request form is a must. People are more likely to turn into patients if they can request an appointment right there on the website. You should place the practice phone number at the top of the website, highly visible, and make it "click to call" since almost half of visitors to your website will be on a mobile device.
You also need an active blog to convert people. Blogs allow you to highlight your expertise, and you can include a call to action at the end of each one to boost your conversion rates.
Length of Content and Website Rank
Simply having a blog isn't enough. You need to write long-form posts to improve your site's ranking in the search engines. As much as you might want to post 300-word articles, longer posts will help your site move up in the rankings.
Backlinko analyzed 1 million Google search results and noticed that, on average, first-page results have 1,890 words.
The reason for this is pretty simple. Google prefers content that is helpful, and it's hard to get too detailed in a 300-word blog post. If you get close to 2,000 words, though, it's likely that you're providing some valuable information. Thus, Google moves your site up in the results.
That doesn't mean you have to write 2,000 words on a daily basis. Make sure you upload at least one long-form piece of content a month, though. That'll keep your site in good graces with the search engines.
The Impact of Google Reviews on Reputation and Ranking

Reviews play a key role in your practice's reputation and search engine ranking. In regards to reputation, 84 percent of online consumers trust reviews as much as they trust recommendations from their friends. If your practice has bad reviews, people will automatically form a negative opinion of you. Your reputation will take a huge hit, and you won't get many new appointments.
It's not just about your reputation, either. It's about people's ability to find you in the search results. According to Moz, "Review Signals" make up 13 percent of your site's local Google ranking. That's great news if you have good reviews, but if you don't, you will be in trouble.
Your website isn't the only virtual real estate at risk. Your local listing can also get buried in Google if you have bad reviews.
Steps to Auditing a Doctor's Reputation Online
Online marketing and reputation management go hand in hand. If you're going to succeed at one, you must succeed at the other. Build a strong online marketing campaign, and then audit your reputation. Keep a positive reputation online, so you can convert your traffic into patients.
Putting a comprehensive medical online marketing campaign together that is cost effective and has an exemplary ROI takes considerable time and expertise. While there is no doubt that most physicians have the potential to accomplish a successful campaign themselves, the issue comes down to time. US Lead Network offers comprehensive services for online healthcare marketing, and customizes those efforts depending on the practice location and specialty.
Call us today for a complimentary consultation at (877) 791-6466!